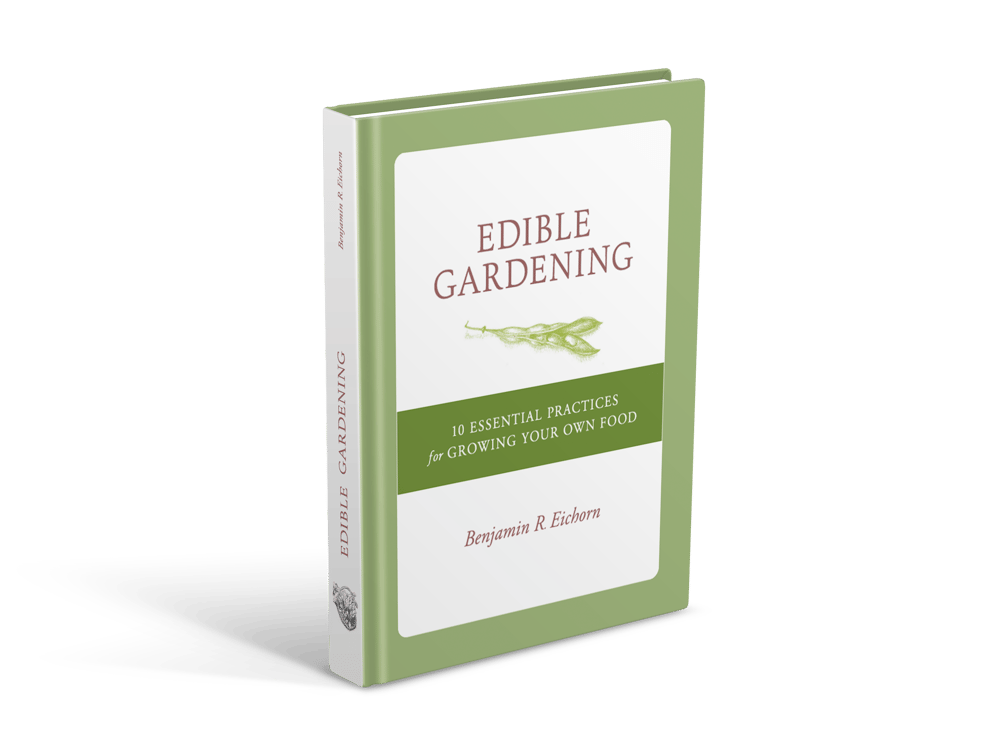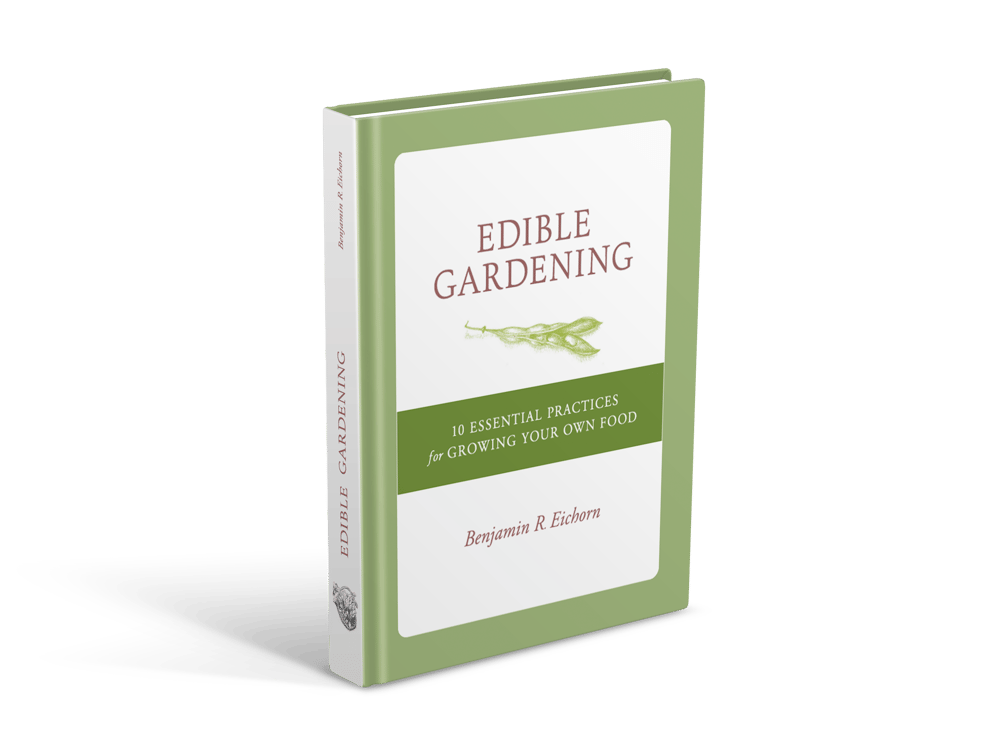 Edible Gardening: 10 Essential Practices for Growing Your Own Food
$14.95 / Sold Out
In this approachable Edible Gardening handbook, seasoned edible gardener and educator, Benjamin R. Eichorn, guides the reader through the 10 most important gardening tasks, from Cultivating the Ground and Sowing Seeds, through Maintaining Fertility, Saving Seeds and Natural Pest Control.
The handbook includes a Tools/Materials list as well as a simple step by step Procedure section for each of the 10 essential practices outlined.
An Edible Garden Planting and Harvesting Log at the end of the handbook empowers the gardener to keep track of their work and improve their success over future seasons.
Praise for Edible Gardening:
"a thoughtful, skilled educator and master gardener"
- Alice Waters, founder Chez Panisse Restaurant and the Edible Schoolyard
"a primer for lifelong health"
- Daphne Miller, M.D., Author of "Farmacology" and "The Jungle Effect"
"a beautifully prepared feast of information"
- Wendy Johnson, Author of "Gardening at the Dragon's Gate"